Jean Arp, the biography of the french artist
Jean (Hans) Arp, painter, sculptor and poet, is a french artist who left a mark on the artistic spheres with more than one title. Impossible to sort into one movement, he founded the dada movement in zurich. This is an artist filled with modernity.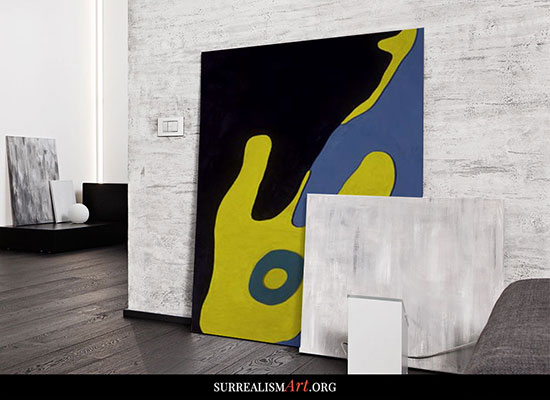 His journey
Hans Arp was born in Strasbourg in 1886 and died in Basel in 1966. German father and Alsatian mother, he first studied decorative arts in Strasbourg, Paris and Weimar. He then devotes himself to poetry while attending pictorial exhibitions and seeks to overcome the artistic standards of the time. He meets Paul Klee in 1909 and, seven years later, associates with the founding of the Dada movement of which he will illustrate several works.
The sculpture of Hans Arp
He goes into sculpture in 1917 and will approach surrealist artists between 1926 and 1930. He will found with other artists the Abstraction-Creation movement. During his stay in Zurich, he meets his future wife, Sophie Taeuber, also a painter, with whom he will work very often. In 1926, he settles in with his wife and becomes a French citizen.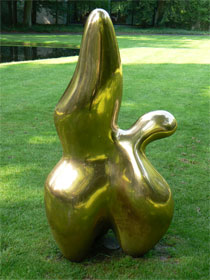 To escape the German invasion of France, he takes refuge in Zurich and it is during this underground train ride to get to Switzerland that his wife dies of asphyxiation. Arp returns to France after the war deeply affected by the death of his wife. He will plunge deeply into writing, collage, painting and sculpture.
His sculptural work reached its peak when he received in 1954 the great prize of the sculpture of the Venice Biennale.
In 1959, he married a longtime friend, Marguerite Hagenbach, and the couple went to live in Basel. A year later, he received the Legion of Honor for lifetime achievement.
Jean Arp dies on June 7th, 1966, leaving in his workshops an impressive number of his works.
The works of Jean Arp
Jean Arp has always sought new techniques to enrich his art and thus, in 1916, he introduced in his collages, chance. He fixes the papers he drops on his sheet and creates reliefs by assembling stained wooden planks. He even uses embroidery. By illustrating the works of Dada authors, he compares them with words and shapes. The forms have great importance in the sculpted works of Jean Arp. The concept of Ronde-bosse in its work, as in Dream Animal made in 1947, is perfectly represented.
It is in 1920 that Jean Arp invents its own vocabulary, said biomorphic, in close connection with his close Surrealists contacts.
His work becomes more personal, even violent after the death of his first wife Sophie and this period will last until his union with his second wife. Nevertheless, his work will always remain focused on chance and the spontaneity of the moment, whether in painting or sculpture, like his work titled Rectangles in accordance with the laws of chance, or the Shepherd of clouds.
Author

Arts3 Network
Websites Edition
Other articles
Francis Picabia
René Magritte
Surrealist Artists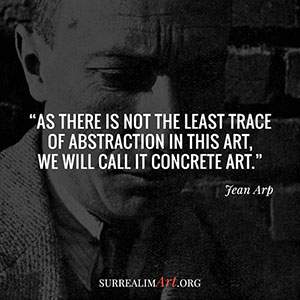 "As there is not the least trace of abstraction in this art, we will call it concrete art."
See more quote by Jean Arp
Travel Info
Arp Foundation

Address:

21 Des Châtaigniers street, 92140 Clamart, France View map

Phone:

+33 1 45 34 22 63

Website:

fondationarp.org
Rolandseck Contemporay Museum

Address:

Hans-Arp-Allee 1, 53424 Remagen, Germany View map

Phone:

+49 2228 94250

Website:

arpmuseum.org